Hello folks! I realized that it's been a long time since I wrote a blogpost about books. What a shame. Shame on me. Here's a new post to make up for it! I gathered 5 books from my to-read list on Goodreads (add me here) that I've seen their film adaptations first before deciding to pick up the original source of the story.
1. How I Live Now by Meg Rosoff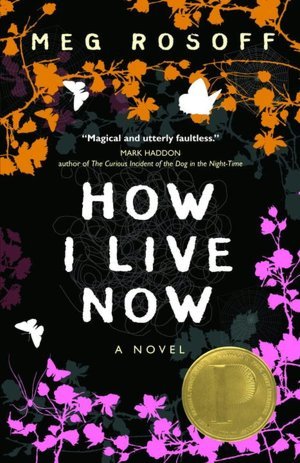 I forgot how this film came to be on my radar; most likely because one of my favorite actresses Saoirse Ronan plays the main character. The movie was released in 2013 and tells about an American teenager who is sent to live with her aunt and cousins in England. It isn't going to be a lovely summer, however, since a nuclear bomb goes off in London and kills thousands of people.
I won't say what it is, but there's one thing that made me uneasy while watching the film. Nonetheless I did see and pushed through it. Overall it was a good story; and as always, Saoirse Ronan was great in it. I'm curious whether the book is better than its adaptation or not.
2. Stardust by Neil Gaiman
Well, Tristan (Tristran, in the book) was dreamy. LOL!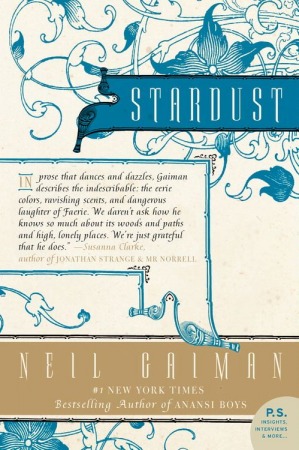 The story takes place in rural England, where a young fellow named Tristran goes to fetch a fallen star for the girl he falls in love with. To do so, he has to illegally cross the border into the magical realm of Faerie. The fallen star turns out to be a girl named Yvaine, and they both embark on an adventure.
When I first watched the film, I had no idea that it was based on a book. And not just any book, Neil Gaiman wrote it! It was a very entertaining film, and now I kinda want to watch it again.
3. The Martian by Andy Weir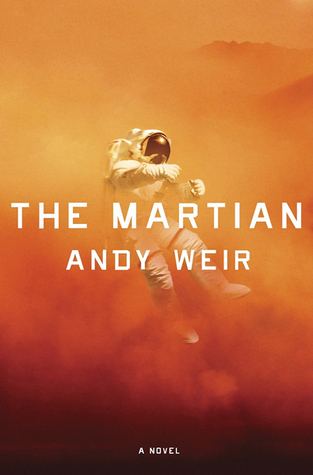 I've been dying to read this one. I may be able to grab it at the nearest bookstore right now, but I tend to refrain myself from doing so because of some financial issues. I also refuse to read its e-book because I wish to own the physical copy. (But on a serious note though, this year truly lacks of new books in my so-called bookshelf. What a shame.)
Starring Matt Damon, The Martian the film was a captivating feature. He spent the majority of his screen time by himself, looking straight into the camera as he acted. Other than his acting performance, the setting of Mars looked pretty convincing. Let's hope there won't be such a mishap on Mars in the future.
4. Brooklyn by Colm Tóibín 
Another one starring Saoirse Ronan! She had her second Oscar nomination thanks to this film. Truly a deserving one, I shall say. She was phenomenal in it. I don't know many Irish actresses, but I'm super happy that she got the part. I'd like to think that the role was meant for her.
Brooklyn takes place in the 1950's in Brooklyn and Ireland. Eilis Lacey, our protagonist, finds an opportunity to live and work in America to build a better future. Initially, living so far away from home and her family causes her to have a serious case of homesickness. But one day she finds love and her life in America takes a turn for the better. Until one unfortunate news from home arrives.
5. Room by Emma Donoghue
Ugh, it was one of the best movies of 2015 (but I only watched it in 2016). Room was a heartbreaking, honest, and powerful story of a young woman who was raped and held captive for 7 years. She has a 5-year-old son named Jack, born in the room she stayed in for that period of time. Brie Larson who played the protagonist gave an outstanding performance that she earned the Academy Award for Best Actress. Jacob Tremblay played Jack and he's such a bright and talented young actor. I can't wait to see what the future has in store for him.
Have you read any of the books above? Any film adaptations that I should watch? List your recommendations below!
Disclaimer: Book covers are from Goodreads